Organization
Organization
MagIC's management structure comprises four main bodies: the Director, the Scientific Council, the Council of Integrated Researchers, and the External Advisory Board.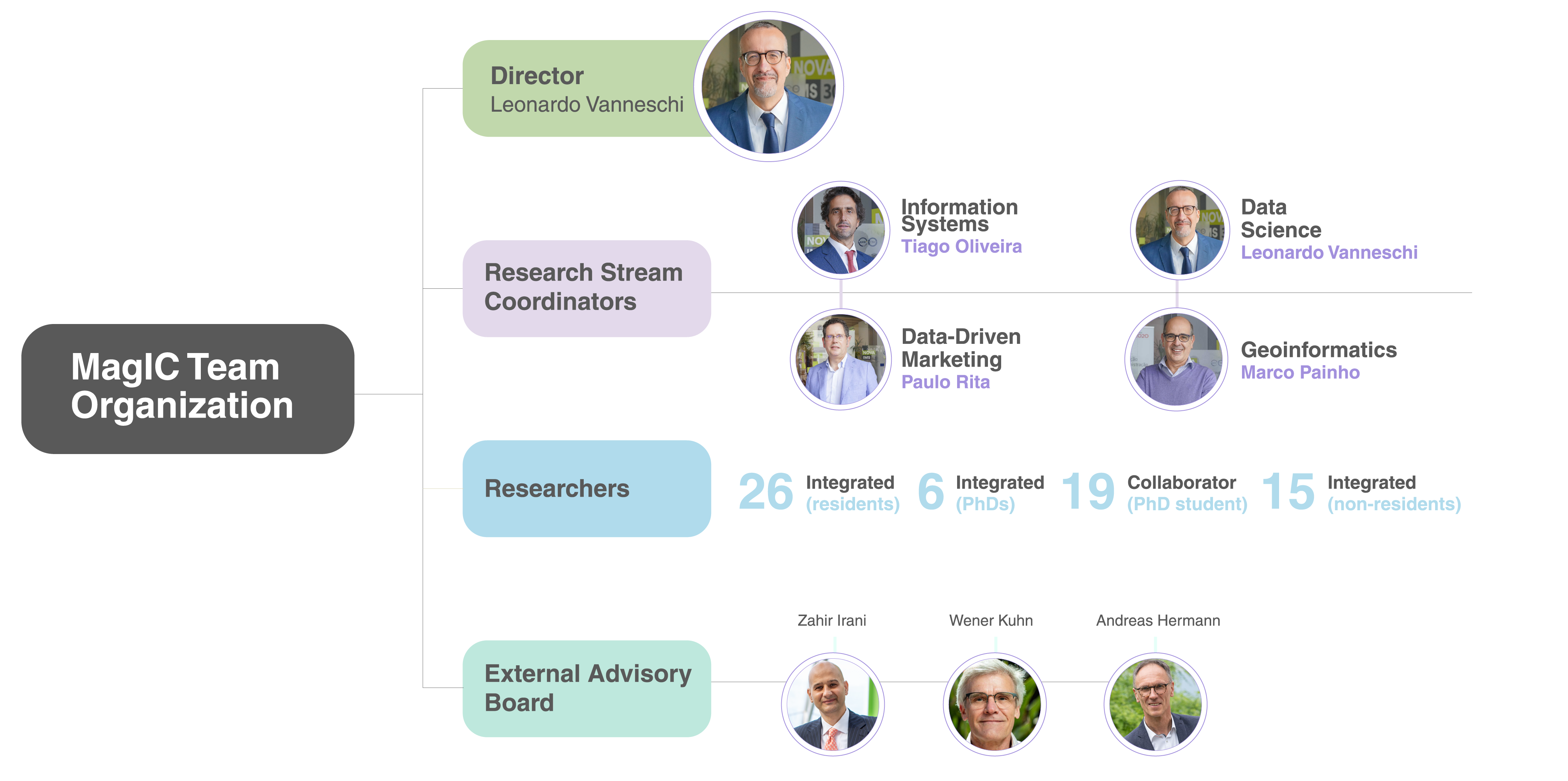 Executive Board
Current management duties of each Research stream are the responsibility of the Executive Board, composed of the Coordinators of each Research Stream.
External Advisory Board
The existence of an External Advisory Board of renowned scientists from our core research areas ensures that scientific excellence is the motto at MagIC.
Zahir Irani

Advisory Board

Werner Kuhn

Advisory Board

Andreas Herrmann

Advisory Board