Marco Painho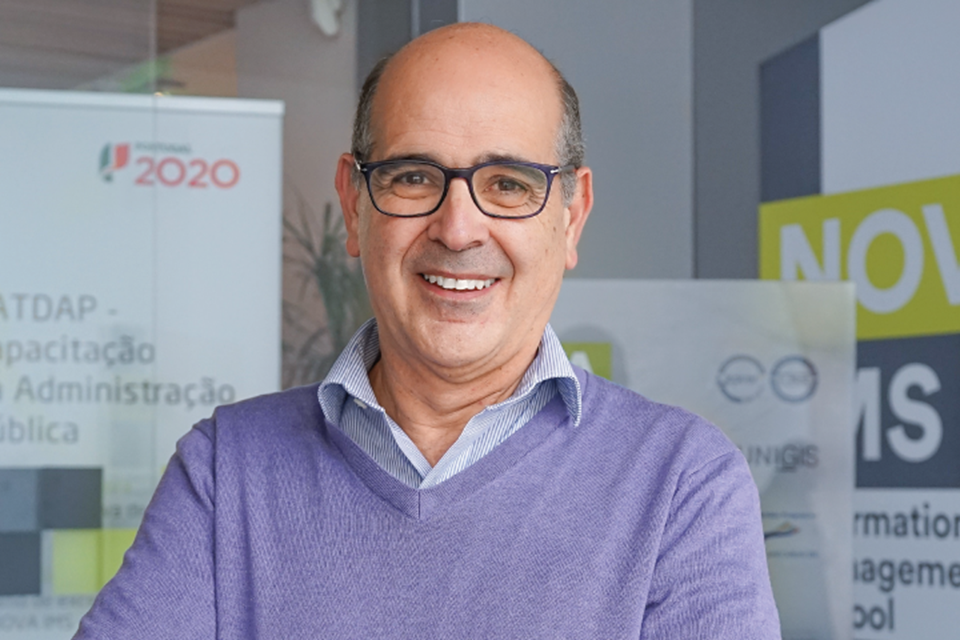 Marco Painho, Full Professor
Post-doctorate in Information Systems and Technologies
Coordinator of the Geo-Informatics Research Stream
Marco Painho is currently a Full Professor of the NOVA Information Management School (NOVA IMS). He coordinates the Master of Science Program in Geospatial Technologies (Erasmus Mundus) and the Master in Geographic Information Systems and Science. Marco's research interests include Geographic Information Systems, Natural resource Information Systems, Information Integration, Crowed Sourced Geospatial Information, Spatial Analysis, GIS Education, and Information Infrastructures.
He holds a Bachelor degree in Environmental Engineering from the Faculdade de Ciências e Tecnologia of the Universidade Nova de Lisboa, a Master of Regional Planning (MRP) from the University of Massachusetts, a Doctor of Philosophy in Geography (Ph.D.) from the University of California and Habilitation in Geographic Information Systems from the Universidade Nova de Lisboa. He was the Dean of NOVA IMS between 2000 and 2010. He is the author and editor of over 160 publications, including books, book chapters, papers, and articles in national and international conference proceedings. Marco has coordinated over 80 research and development, consulting, and international cooperation projects.
He has held the following positions: Member of the Scientific Committee of the European Environmental Agency as the Portuguese representative of the Thematic cooperation group: Earth Monitoring and Observation (IV Framework Program - environment and climate), Member of the Management Board and Steering Committee of the European Topic Centre for Nature Conservation, Paris.
Research Output