AI used to automate the process of legislative impact assessment
AI used to automate the process of legislative impact assessment
Detalhe da Notícia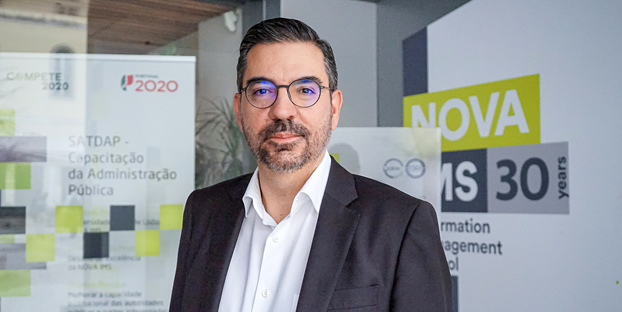 There is a new tool of Artificial Intelligence developed by a team of researchers at NOVA IMS, coordinated by Professor Pedro Simões Coelho, which aims to automate the process of legislative impact assessment.
The innovative and disruptive tool, as Pedro Simões Coelho refers to it, was developed in collaboration with the Technical Unit for Legislative Impact Assessment and allows the anticipation of the consequences of new legislation and legislative changes in Portugal. This is already being implemented by the Portuguese State and is the first tool worldwide to allow this. In addition to reducing costs, this revolutionary initiative allows for greater scrutiny of legislative proposals, improving the quality of their evaluation and contributing to greater transparency in legislative processes.
The evaluation tool has achieved recognition and positive results in Portugal, which motivated the expansion of its use for projects at a European level, as is the case of the European Commission. Besides being applied in the transposition of European legislation, the tool will also be used to optimize the auditing of European funds.
To learn more please access the following article.