Empowering PhD Students: Discover the New PhD Hall at NOVA IMS
Empowering PhD Students: Discover the New PhD Hall at NOVA IMS
Detalhe da Notícia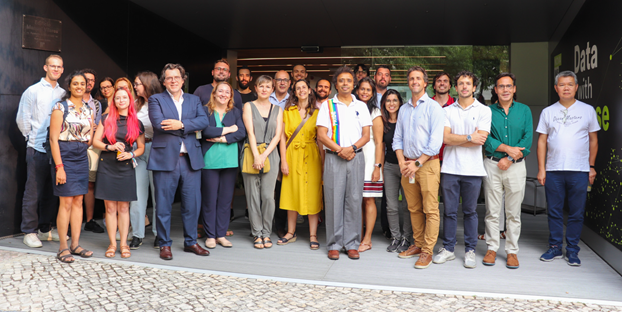 The recently inaugurated PhD Hall, situated on the 3rd floor of the NOVA IMS building, represents a valuable addition to our academic environment. This dedicated space, designed with our PhD students in mind, offers a range of benefits to enhance your academic journey.
A Space for Excellence: The PhD Hall is more than just a room; it's a hub for academic growth. Here, you can find a quiet and focused environment to conduct research, study, and collaborate with peers.
Networking Opportunities: This space encourages interaction and collaboration among PhD students. Sharing ideas, discussing research projects, and networking with fellow scholars are all made easier within these walls.
A Sense of Community: Being part of a community of like-minded individuals is one of the hallmarks of academic life. The PhD Hall fosters a sense of belonging and connection with your fellow students.
Support for Your Journey: We are here to support your academic endeavors. The PhD Hall is a testament to our commitment to your success. It's a place where your academic journey can thrive.
We encourage all our PhD students to make use of this valuable resource. Whether you're deep in research, preparing for exams, or seeking a collaborative space, the PhD Hall is at your service. Your academic excellence is our priority, and we believe this new addition will help you reach your goals.