Manuela Aparício Honored with Diana Award in 2023
Manuela Aparício Honored with Diana Award in 2023
Detalhe da Notícia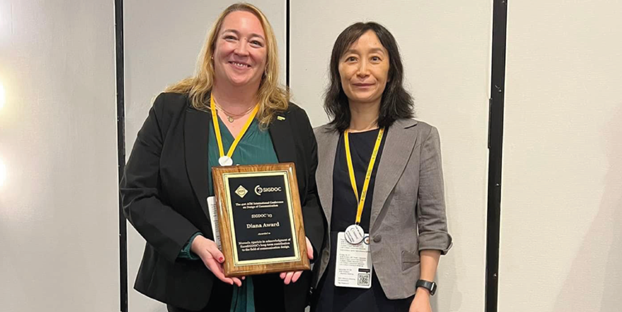 Manuela Aparício, Associate Dean for Education at NOVA IMS, has received the prestigious 2023 Diana Award at the 41st ACM International Conference on Design of Communication, recently held in Orlando, Florida. he Diana Award is given every other year, during odd-numbered years, to an organization which has collectively made an impact on the field.
This international recognition conferred by the Association for Computer and Machinery celebrates Manuela Aparício's long-term dedication to the field of communication design.
The ACM Special Interest Group on Design of Communication provides a forum for researchers and practitioners of the design of communication, including information architecture, information design, user assistance, help, and documentation (traditional and user-contributed) as well as technology that supports and enhances communication, including blogs.