NOVA IMS celebrates international award for Oeste Smart Region project
NOVA IMS celebrates international award for Oeste Smart Region project
Detalhe da Notícia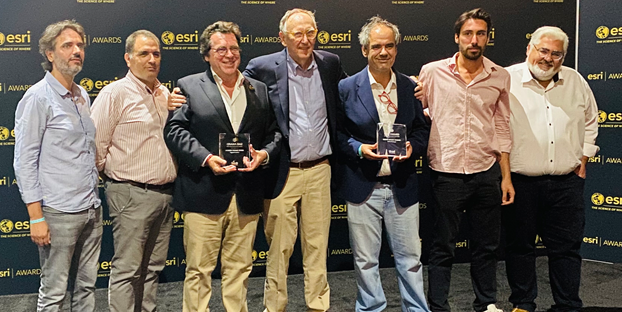 We are proud to announce that NOVA IMS's Smart Region project, implemented in collaboration with the Oeste Intermunicipal Community, has been honored with a prestigious international award from Esri, the global leader in GIS software and mapping solutions.
According to Miguel de Castro Neto, project coordinator and Dean of NOVA IMS, "Smart Region is born from the experience acquired by NOVA Cidade - Urban Analytics Lab in building smart and sustainable cities in recent years, which allowed us to design a digital twin model capable of responding to the new challenges of territories and communities, which we tested, with unquestionable success, in the West region. We demonstrated in a real environment that digital transformation can respond to the great social challenges we face and that data science and artificial intelligence are already at the service of people and support data-driven public policies".
The Special Achievement in GIS (SAG) award, contested among more than 100,000 candidates, was announced at the Esri User Conference in San Diego, California. This recognition highlights the Lab's and NOVA IMS' commitment to innovation and excellence in leveraging advanced technologies for sustainable development and enhancing the quality of life in our regions.
The award recognizes Oeste Smart Region, a digital twin created by NOVA Cidade and implemented in Comunidade Intermunicipal do Oeste using ESRI technology, integrating its 12 municipalities and promoting the creation of a data-driven governance model leveraged by an territorial analytical platform. The project offers data collection, storage, processing, and analysis capabilities, providing analytical capabilities in the descriptive, predictive and prescriptive aspects.