Professor Bruno Damásio on the presentation of the results of the SIBER Project
Professor Bruno Damásio on the presentation of the results of the SIBER Project
Detalhe da Notícia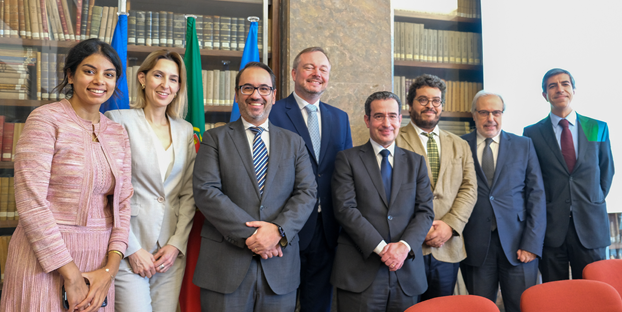 On June 30th, the results of the study carried out by the OECD were presented, with the aim of standardizing statistical information to support the exercise of Legislative Impact Assessment (LIA) in Portugal. The study, called SIBER - Standardizing statistical information to measure legislative impact, was supported by the European Commission and had the participation of the Technical Unit for Legislative Impact Assessment (UTAIL) and the National Statistics Institute (INE).
Bruno Damásio, Assistant Professor at NOVA IMS and international consultant for the OECD, presented the lecture "What does this mean for Portugal?" and participated in a panel discussion led by experts on "How to apply standardized data to enhance better regulation in Portugal and across the EU".
The presentation event, co-organized by PlanAPP and the OECD, brought together around 40 participants, including representatives of public administration and international delegations. The study allowed UTAIL - Unidade Técnica de Avaliação de Impacto Legislativo (Technical Unit for Legislative Impact Assessment) to have access to standardized data to assess administrative burdens. The importance of consistently assessing the expected impacts of legislation was highlighted during the event, emphasizing the need for access to data to improve policy-making and the production of evidence-based legislation.
The event was closed by the Secretary of State for the Presidency of the Council of Ministers, who praised the role of Legislative Impact Assessment in improving the quality of legislation.
Click here to know more.