Professors Leonardo Vanneschi and Diego Costa Pinto develop solutions to support families in debt
Professors Leonardo Vanneschi and Diego Costa Pinto develop solutions to support families in debt
Detalhe da Notícia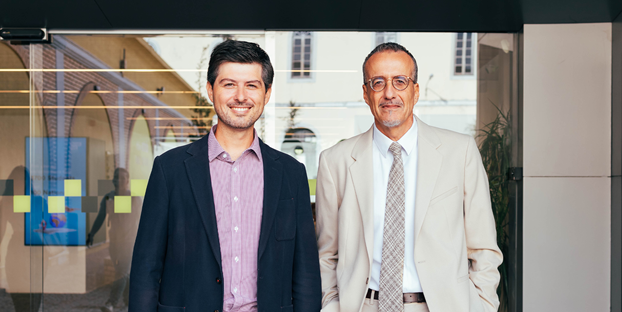 In order to solve the problem of the increase in over-indebted families, Leonardo Vanneschi and Diego Costa Pinto, professors at NOVA IMS, together with a team of researchers and the collaboration of the Directorate-General for Consumers, have developed a platform based on Artificial Intelligence that makes it possible to predict these situations. This project, called "AICE", which began in 2016, has enabled the identification of 38 variables considered important for preventing difficulties related to rising living costs.
According to the coordinator of Deco's financial protection office, Natália Nunes, by August of this year, around 20,000 families had contacted the association looking for help to deal with financial challenges. In the previous year, of the 31,500 contacts received, more than 11,000 involved families facing difficulties.
Rising inflation and interest rates have contributed greatly to these results, but this crisis is far from reaching the levels seen during the 2008-2012 period, when many families faced insolvency. Families' greater knowledge of financial management and the preventive measures implemented by banking institutions since 2012 have helped to contain the situation, preventing many cases from reaching the extreme. Divorces, unemployment and illness are also among the causes of household over-indebtedness.
The professors analysis identified three profiles of families most susceptible to the risk of over-indebtedness: families with low incomes, families who overuse credit cards and families affected by economic crises, each with their own distinct characteristics. However, with the development of the AICE, it is possible to predict situations of over-indebtedness with an accuracy of 89.2% and also to find a set of interventions that can help the Portuguese resolve their debts.
To read the full article, please click here.