Call for expression of interest: Marie Curie Postdoctoral Fellowships @ MagIC
Call for expression of interest: Marie Curie Postdoctoral Fellowships @ MagIC
Detalhe da Notícia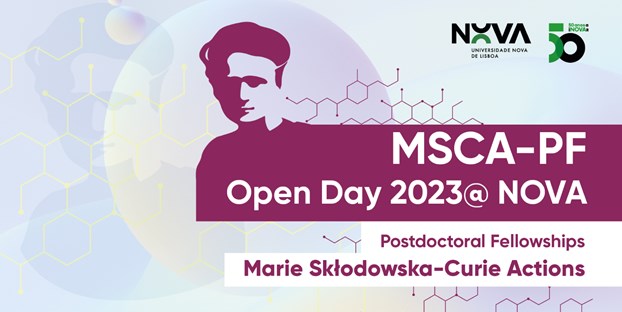 MagIC research centre is looking for talented postdoc candidates interested in applying for the Marie Curie Postdoctoral Fellowships with MagIC as the hosting institution.
Are you a postdoctoral researcher or have experience in research? Are you looking for a change in your international career? Then the Marie Sklodowska-Curie Postdoctoral Fellowship (Marie Curie PF) might be what you are looking for.  
Marie Curie's PF Fellowship provides funding for research mobility to improve research careers and skills through the development of research projects abroad.  
Who can apply? 
should have a PhD degree at the time of the deadline for applications (13 September 2023). Applicants who have successfully defended their doctoral thesis but who have not yet formally been awarded the doctoral degree will also be considered eligible to apply
must have a maximum of eight years experience in research, from the date of the award of their PhD degree, years of experience outside research and career breaks will not count towards the above maximum, nor will years of experience in research in third countries, for nationals or long-term residents of EU Member States or Horizon Europe Associated Countries who wish to reintegrate to Europe
should comply with mobility rules: they must not have resided or carried out their main activity (work, studies, etc.) in the country of the beneficiary (for European Postdoctoral Fellowships), or the host organisation for the outgoing phase (for Global Postdoctoral Fellowships) for more than 12 months in the 36 months immediately before the call deadline
By applying with MagIC, candidates will also have access to additional funding for Widening Fellowships to promote applicant mobility to Widening countries (where Portugal is included). 
Why MagIC? 
MagIC is an internationally renowned research centre focused on information management and data science, aiming to improve the use and reliability of information and develop tools and methods to promote informed decision-making.  
MagIC research is structured in four research streams:  
Information systems;
Data Science; 
Geoinformatics; 
Data-driven marketing.  
(see the MagIC research streams page for more information).  
The development of your project at MagIC enables you to develop your research in a dynamic, multi-disciplinary and international environment, pursuing excellence in research and a broader impact beyond academia. 
Want to apply with MagIC as your host institution? 
We are looking for talented candidates with scientific background within the research areas addressed at MagIC. We expect you to have an excellent research track record and be enthusiastic, academically curious and open-minded towards the diversity of research approaches.
Interested applicants in any of our research streams are encouraged to send to magic@novaims-unl.pt their CV and abstract of their proposal by the 24th of July.  Don´t forget that the MCSA PF deadline is on the 13th of September 2023.  
Are you looking for a supervisor at MagIC?
If you have not yet identified a suitable MagIC supervisor, our research management team can help you. Please see the list of potential supervisors below, but if you want to find a different research profile, please do not hesitate to contact us.
What support can I expect from MagIC? 
MagIC's research management team has extensive experience in supporting grant applications and will support you in 1) finding the best supervisor for the application, 2) clarifying any doubts about the application form, and 3) providing you with strategic information on how to prepare a successful application. If submitted on time, we will also assist in reviewing your application. 
Contact us for more information: magic@novaims.unl.pt